Forced Disclosure
From Dark Patterns
Definition
In return for a free or low-cost action, the site requires the user to disclose extensive personal information - unnecessary to the transaction in-hand.
Example: Yahoo Hot Jobs (27-July-2010)
When you apply for a job using Yahoo Hotjob's own application system, you are required to fill in profile information (shown below), including name, email, location, job category, work authorization, etc). This is not strictly necessary as all the information needed for your job application is contained within your cover letter and resume.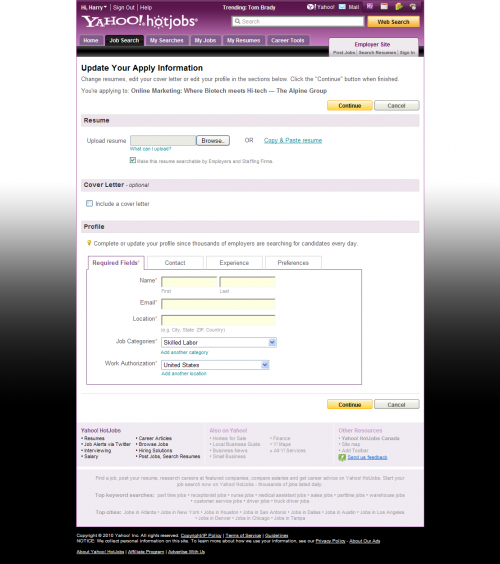 When you click "continue", your profile information is automatically published, allowing headhunters to find your information in their resume database. There is no means of opting out during the process - the user has to afterwards go to the "My Resumes" section, then click "Make all of my resumes unsearchable". This also an example of the Privacy Zuckering dark pattern (named after Mark Zuckerberg).